BLEACHDUDE45 (talk) 19:36, September 15, 2014 (UTC)by BLEACHDUDE45
A CHANNEL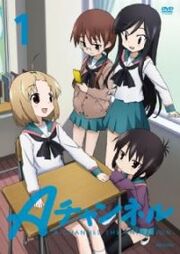 Tooru and Run have been best friends forever, so when Tooru learns that she's managed to get into the same high school as Run, she runs to tell her… only to find Run in a compromising position with yet another girl, Yuko. Needless to say, that makes things a bit awkward at school, with Tooru fending off those who might be interested in Run while Yuko and their other girlfriend, Nagi, have to deal with Run's own penchant for drama.
A CHANNEL: +A CHANNEL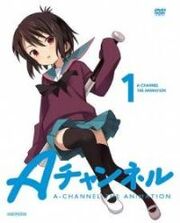 Extra anime from the DVD/BDs
A-CHANNEL: +SMILE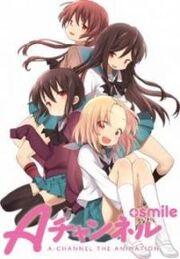 Following the everyday lives of four high school girls: the flighty Run, the reckless Tooru, the timid Yuuko, and the level-headed Nagi. Mountain of Pancakes — Kitou-sensei injures her hand during class and has to deal with it while Tooru brings cat Tansan to school with her to meet Yutaka and Miho. Later, the girls decide to get pancakes at a café where Miho happens to be working, facing trouble when Yutaka shows up out of the blue. A Picture of a Wish — Yuuko catches a cold so the others pay her a visit and help look after her. Later, the girls get together for the New Year's shrine visit.
A LITTLE PRINCESS SARA
Sara, a pretty girl born into a rich British family in India, is treated like a little princess at a dormitory school in London. Sara's sweet school life turns to tragedy when she learns of her father's death and the family's bankruptcy. However, Sara endures her hard luck with kindness and imagination and escapes from her misery through fantasies.
A LITTLE SNOW FAIRY SUGAR
Season Fairies create and control the weather using special musical instruments. They make the wind blow, the snow fall, the sun shine; if it's something weather related, they are the ones who make it happen. Sugar, an apprentice Snow Fairy, and her friends Salt and Pepper, all want to become full-fledged Season Fairies, and the only way to achieve this is to search for and find the "Twinkles" that will make their magical flowers bloom. The only problem is that none of them have any idea what a Twinkle is. They enlist the somewhat unwilling help of Saga, a human girl who can see Season Fairies. Much to her annoyance, Saga's perfectly planned and ordered life has just become a little too lively for her taste. Together, they search for the mysterious Twinkles while trying to perfect their magic.
ABENOBASHI MAHOU SHOTENGAI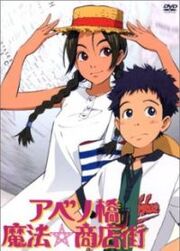 Imamiya Satoshi, "Sasshi" to his friends, has grown up in the Abenobashi Shopping Arcade in Osaka, along with his childhood friend, Asahina Arumi. Now, all that was stable in his life is in ruins. His family's bath house has closed and been torn down, and Arumi's family is moving to Hokkaido - and taking her with them. In the midst of all this, something happens to the framework of reality, and Sasshi and Arumi slip into a weird parallel world. It's still Abenobashi, but not their Abenobashi. Strange things are afoot, and Sasshi must find out their meaning, in order to reach a goal that he barely understands.
ACCEL WORLD
The year is 2046. Haruyuki Arita is a young boy who finds himself on the lowest social rungs of his school. Ashamed of his miserable life, Haruyuki can only cope by indulging in virtual games. But that all changes when Kuroyukihime, the most popular girl in school, introduces him to a mysterious program called Brain Burst and a virtual reality called the Accel World.
ACCEL WORLD EX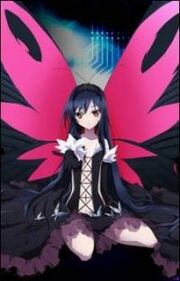 OVA bundled with the Accel World simulation and action games. The Blu-ray OVA discs came with the PS3 limited edition versions and the DVD with the PSP limited edition versions. The project was split into two PSP and PS3 titles, and one episode was released with each game: #EX01: Reverberation;Zankyou (bundled with Stage:01 Ginyoku no Kakusei) #EX02: Vacation;Onsen (bundled with Stage:02 Kasoku no Chouten)
ACCEL WORLD SPECIALS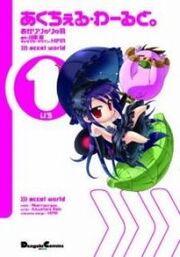 Spin-off of Accel World, "Acchel World"(4-coma Gag Manga by Akari Ryuryuwa (あかりりゅりゅ羽)) included on the Accel World Blu-rays & DVDs.
ACCHI KOCCHI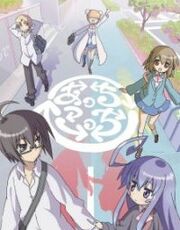 Everyone has a circle of friends they hang out with. But even within a small group there are smaller groups of friends, best friends and, here's where it gets complicated, boyfriends and girlfriends. Sometimes relationships just develop in a way where you're not exactly sure what you are to the other person. Which is the problem Tsumiki has when it comes to Io. Io's as tall and easygoing as Tsumiki is short in both temper and stature, but he also seems to be totally clueless about how she's starting to feel. Yet, at times, he's almost too affectionate. It's just confusing and irritating. And their prankster friends Mayoi and Sakaki aren't much help. Especially Mayoi, as it gives her one more thing to tease Tsumiki over. Hime, the fifth member of their usual gang of five isn't much better, because she's not really well connected to reality anyway. Which leaves Tsumiki stuck in a quandary. Are she and Io just best friends? And is it worth risking that for what Tsumiki wants?
ACCHI KOCCHI OVA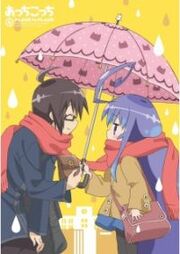 Episode 13 of Acchi Kocchi that was included in Vol.6.
AFRO SAMURAI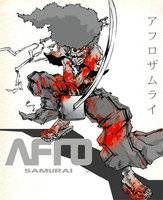 After watching his father die in a duel against an unbeatable villian known only as 'Justice,' young Afro fixes his life on the study of swords and revenge. The tale of Afro Samurai is one of bloody hardship and pain. Along his solitary path of revenge for his murdered father, he sheds no tears & knows no love. Forever chased by powerful enemies in a lawless technology-speckled dystopia, he evades bullets and blade to reach his final prey: a man who will not die. But Afro will reach his quarry - even if it means painting a road of blood and brains from here to the bitter inevitable end.
AGENT AIKA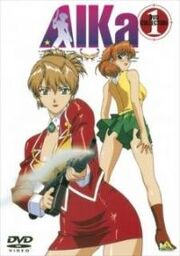 A catastrophic earthquake has left Tokyo, and most of the Earth for that matter, under the sea. Aika is a salvager who retrieves various remains from the watery ruins. When Aika accepts the dangerous mission of locating and obtaining the mysterious Lagu, she discovers that she's not the only one after it.
Ah! My Goddess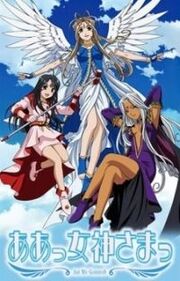 Keiichi Morisato is looking forward to university life. But in reality, he has no luck in anything, and he has trouble with clubs, love, etc. The truth is that he has an unlucky star above his head. One day, Keiichi is stuck watching the dorm while his sempai are away, and has a mountain of chores to do to boot. But Keiichi is a good-natured person, and is set about doing his duties. As he is about to finish his final chore, he makes a phone call to his sempai. But the words that came through the receiver are, 'Goddess Help Line.' Shortly afterwards, a beautiful goddess named Belldandy appears in front of him from the mirror of his room.
Ah! My Goddess: Being Small Is Convenient
A large collection consisting of the adventures of the Goddesses featured in the anime and manga series Ah My Goddess. Parodies of other works, and a large number of jokes pervade this series of shorts in which the Goddesses torture and hang out with their friend Gan the rat.
Ah! My Goddess: Fighting Wings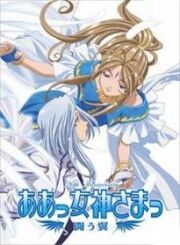 An Angel Eater has been freed in Heaven. Since Goddesses and Angels share body and soul, losing your angel results in going into shock for the Goddess. Lind goes to Earth to protect Belldandy and the others unknowing that it is a trap.
Ah! My Goddess: Flights Of Fancy
Ah! My Goddess: Itsumo Futari De OVA (2011)
Ai Mai Mi
Ai Mai! Moe Can Change!
Ai no Kusabi (2012)
Ai Yori Aoshi
Ai Yori Aoshi ~Enishi~
Aikatsu!
Air
Air Gear
Air Gear OVA
Air Master
Aishiteru Ze Baby
Aiura
Akagi
Akane Maniax
Akane-Iro Ni Somaru Saka
Akane-Iro Ni Somaru Saka Hardcore
AKB0048 First Stage
AKB0048 Next Stage
Akikan!
Aku no Hana
Alice Academy
Allison & Lillia
Subcategories
This category has only the following subcategory.